What is a schedule template:
Think of schedule template as the design of your venue's needs. The template helps you create weekly schedules without having to create the same shifts every time.
By setting the staffing requirements of every shift for every day, it save you time by helping you see how many people you are missing on each shift.
When you select Autofill, the algorithm goes through all shifts that haven't been filled and allocates the most appropriate employee based on their role and working hours.
Here is a screenshot of a template example: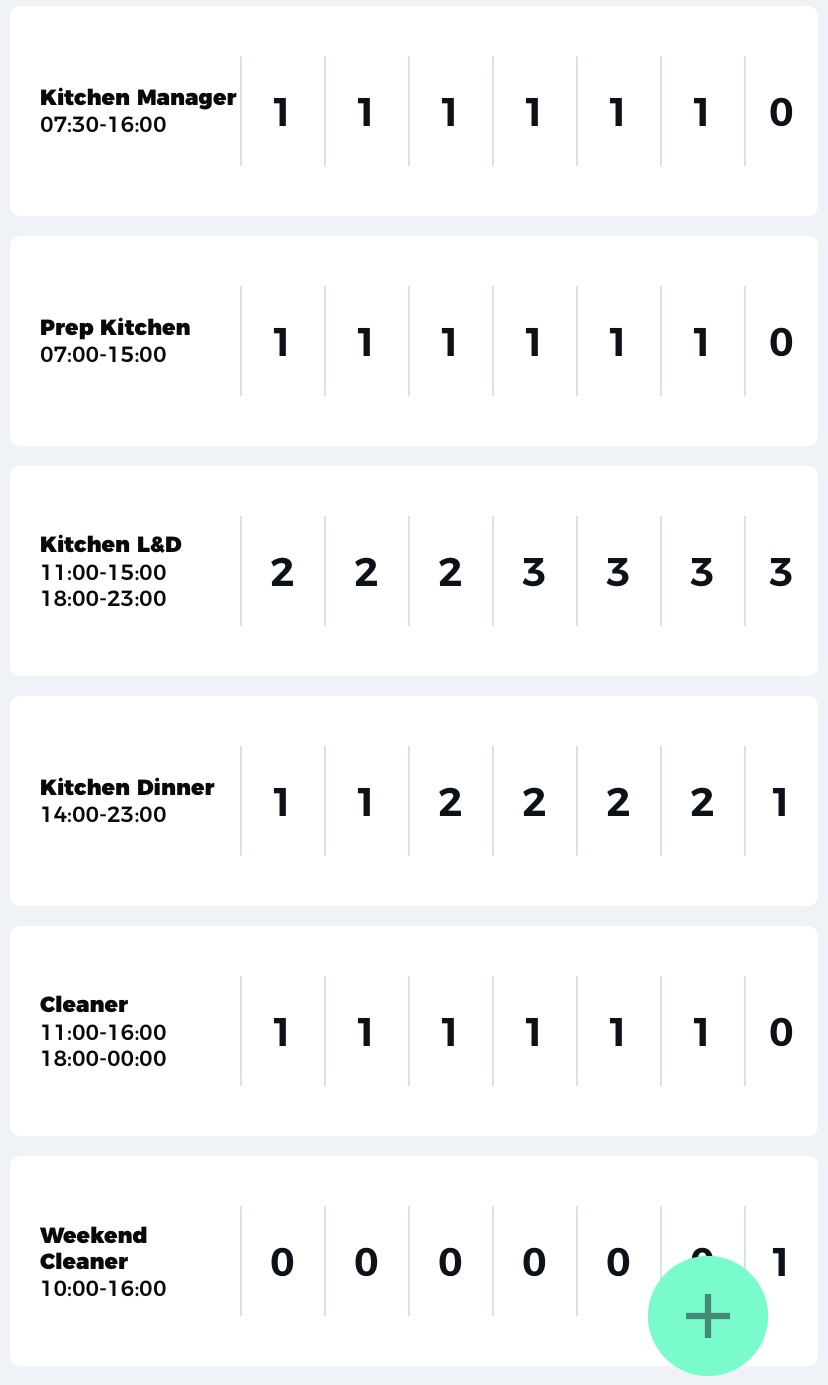 And here's a screenshot of how it is used to create your venue's schedule: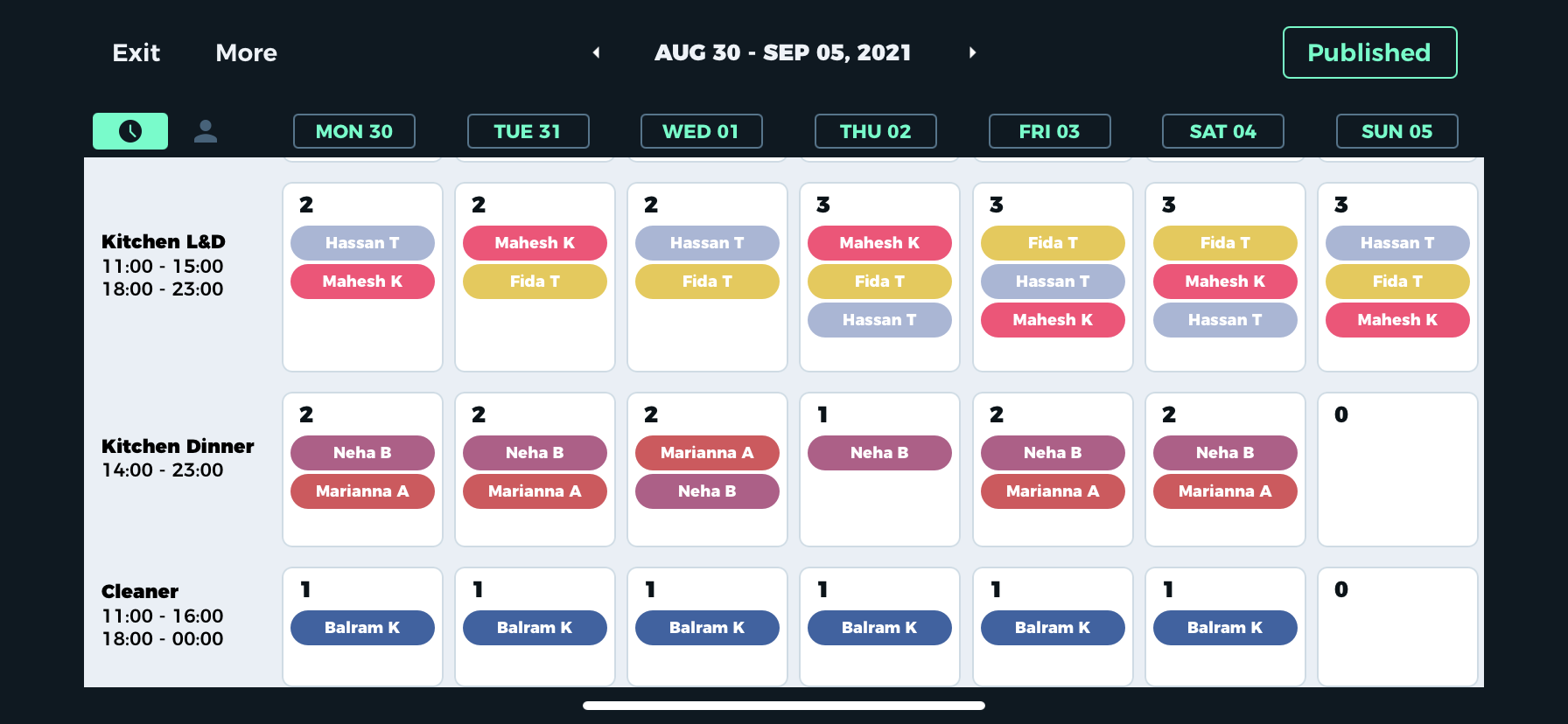 The schedule template can be edited at any time.

You should edit the schedule template for changes that would reflect multiple weeks in the future.
For example if you are starting to offer a brunch menu on weekends for the summer and need to add few extra shifts.

For temporary changes to a schedule that affect a single week, an extra shift or different start/end times, you can make the changes directly on the weekly schedule without editing your schedule template.