Blend offers your own announcement board, with read confirmation so you know that your team members have read it.
On the main page click on the (+) sign next to Announcements to create a new announcements.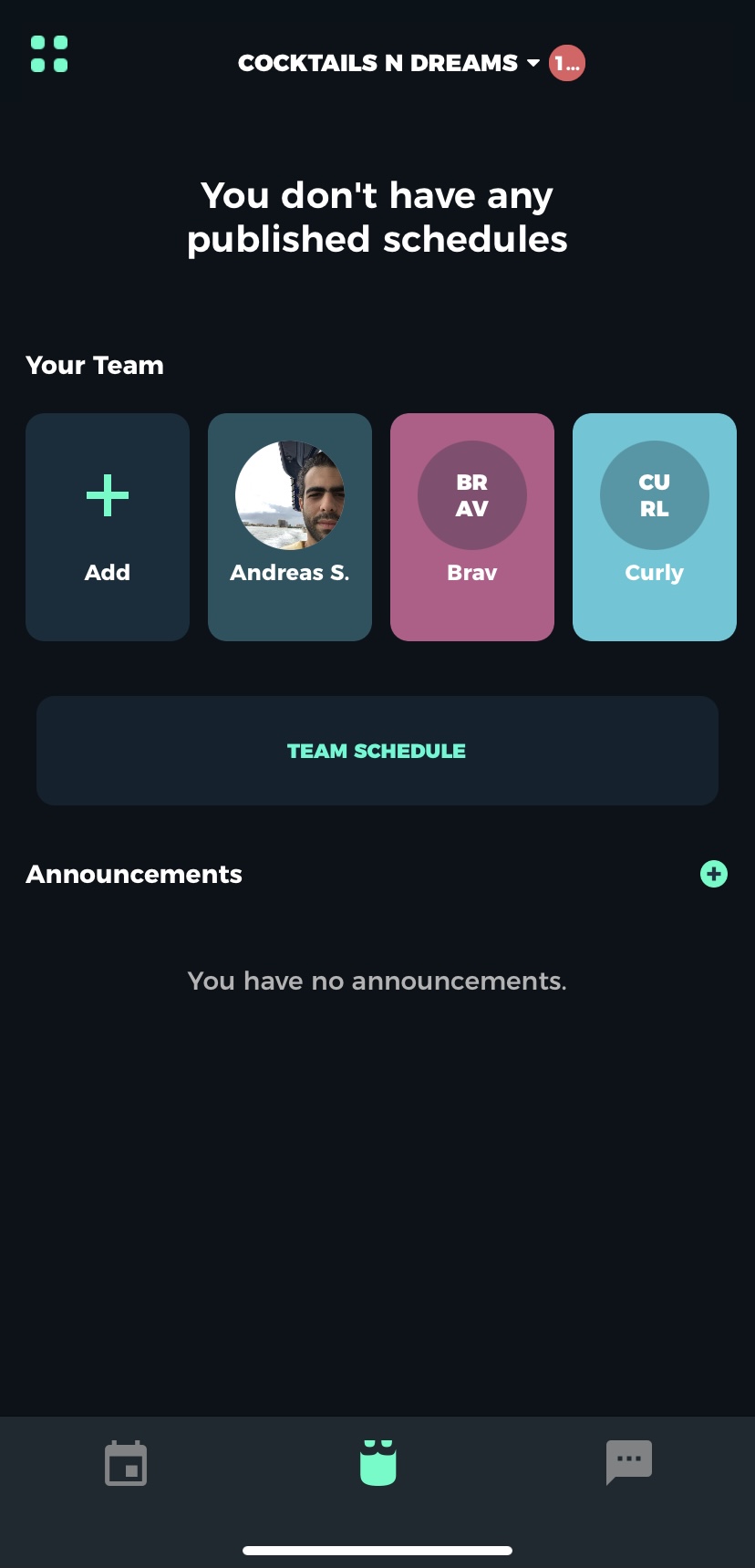 Type your announcement and you can enable 'Require read confirmation' if you want your team to confirm that they read it.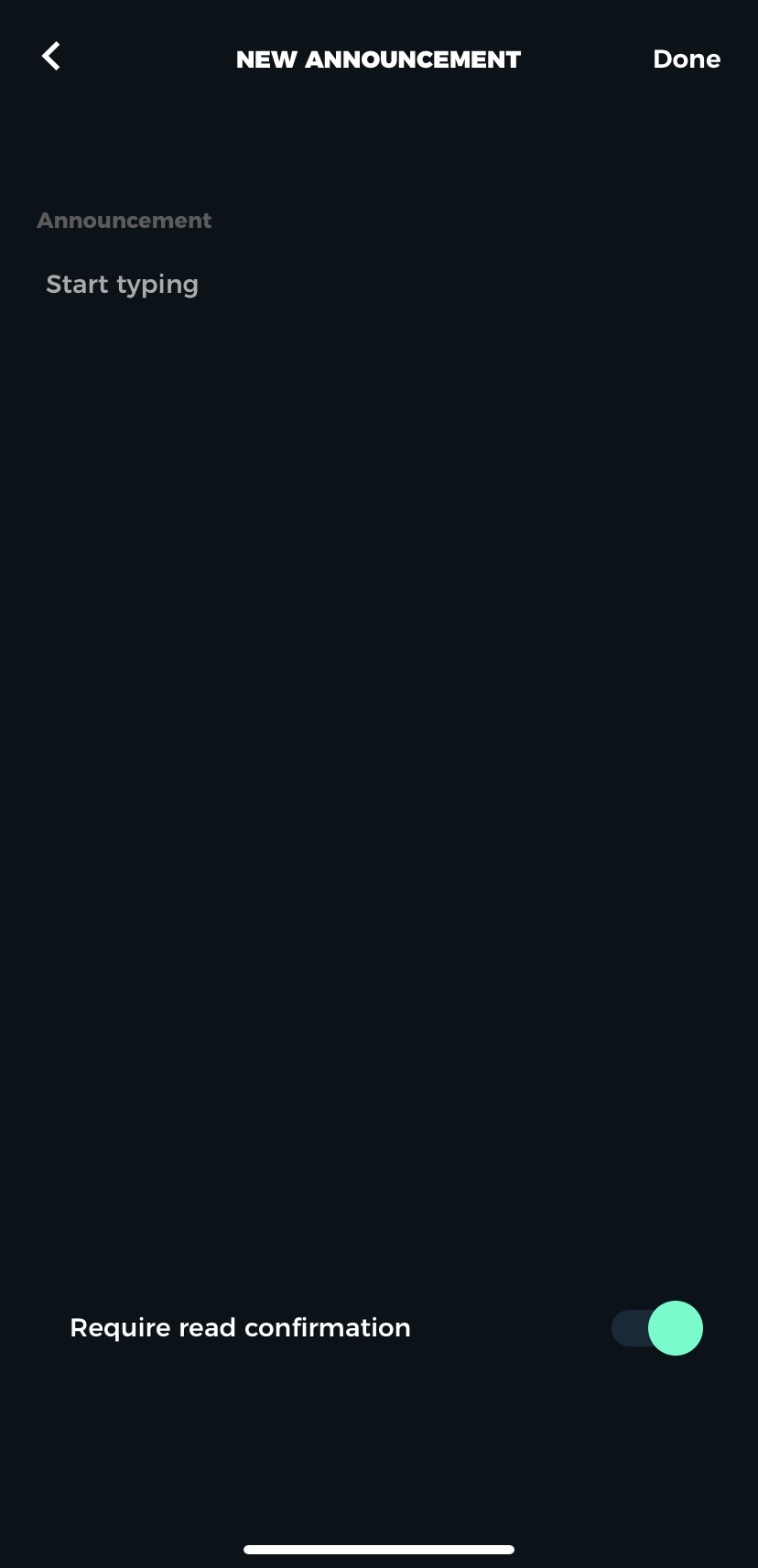 Click 'Done' to save.
Here's how announcements appear on the home screen: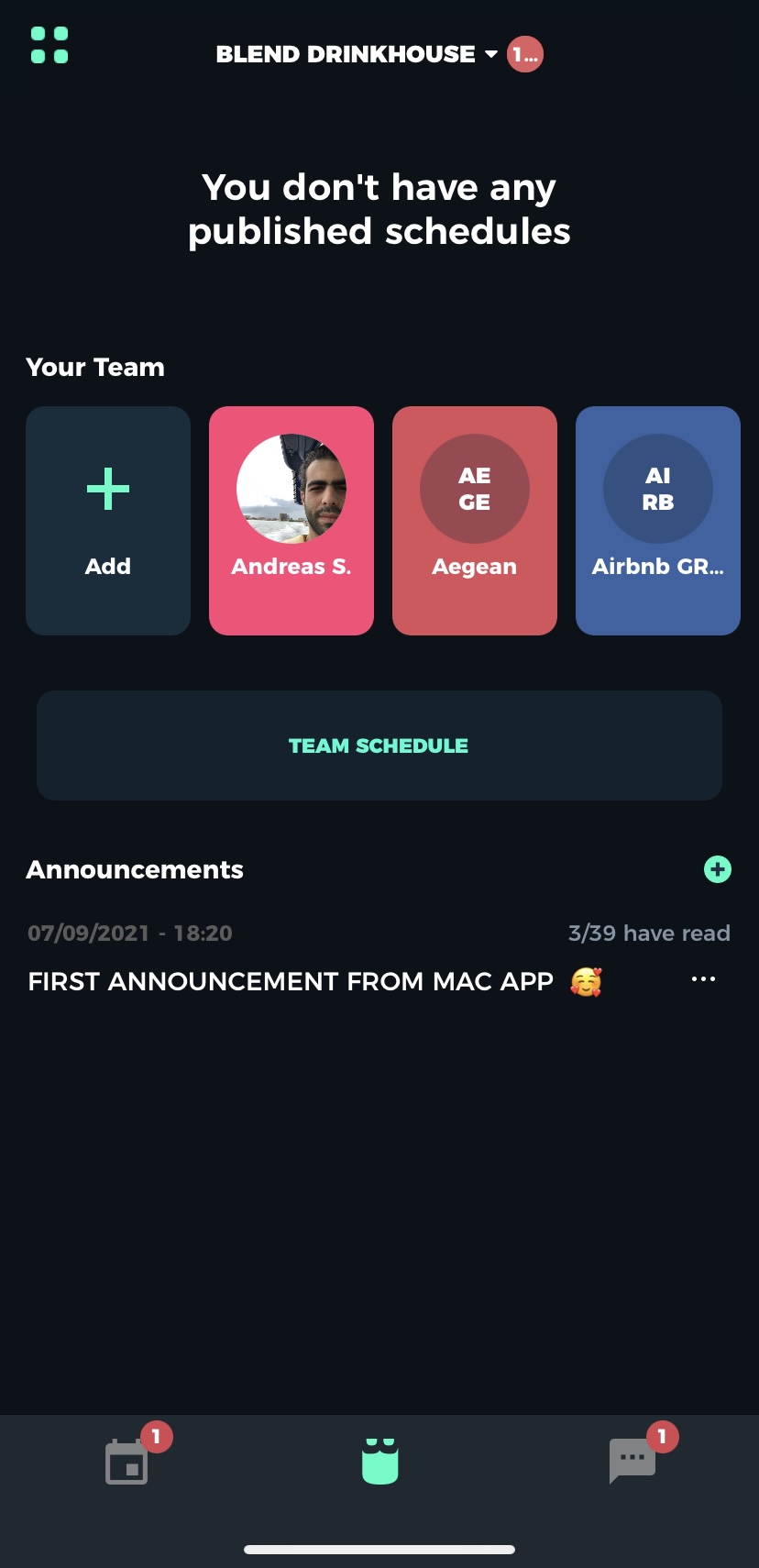 By clicking '...' next to announcement you can 'Edit Announcement', 'Delete Announcement' or View Read By.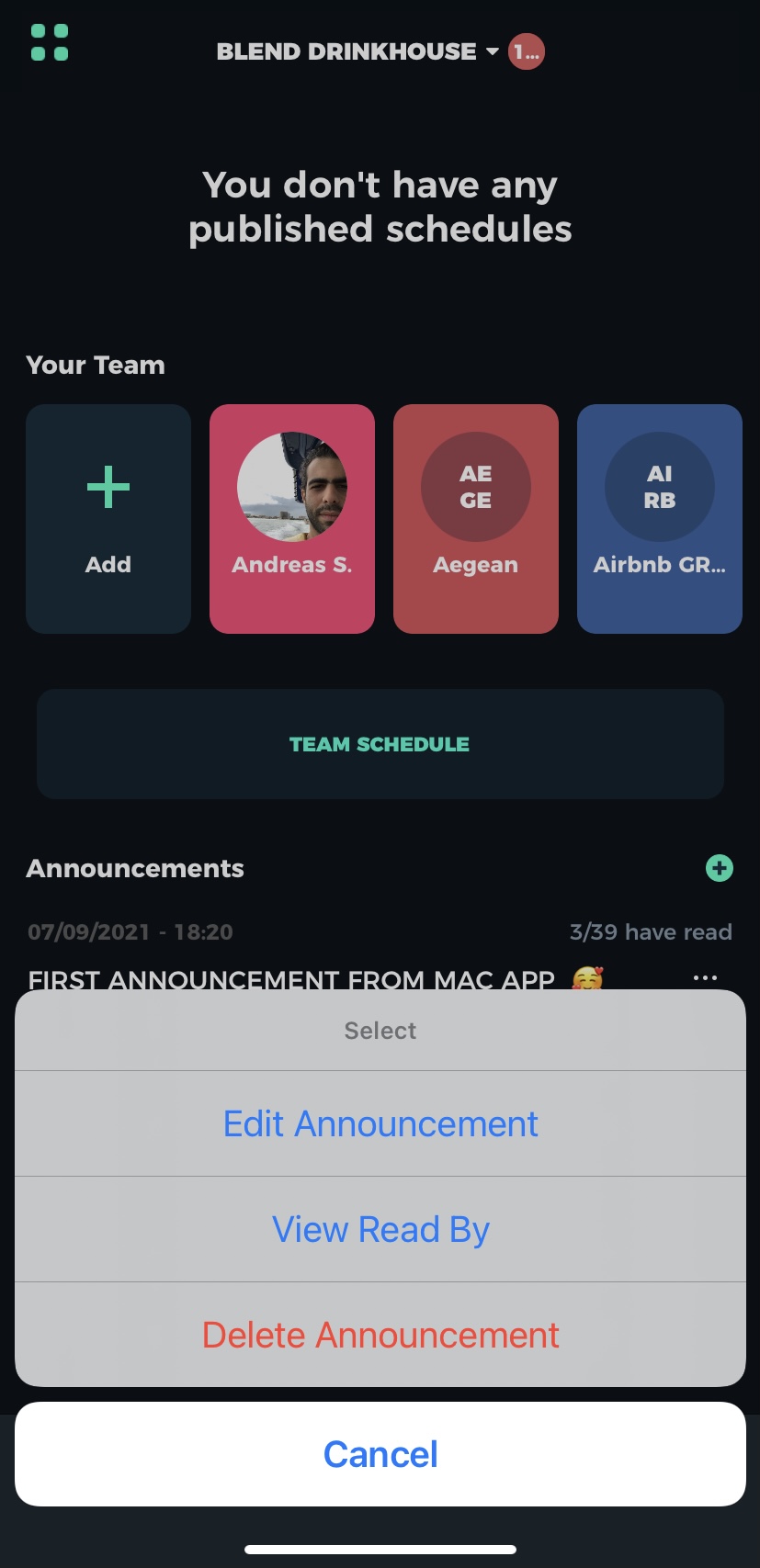 And here's a preview of the 'View Read By' screen